Lonedog Personal Training and Group Training
Have your trainer tailor design a program that works best for you.
In this One-on-One environment your goals and objectives will be the sole focus of these sessions.
Regardless of what you are striving to accomplish, you will have all of our equipment and experience at your disposal with no distractions and no excuses.
This training is ideal for people with individual requirements or very specific targets.
Want to know more about what we can offer you, Book your FREE Health Assessment and Consultation
Can't Get Inspired. Jack Carrol gets the job done!!!!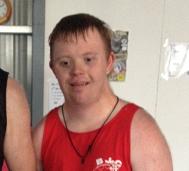 Small Group Training
If you are a group with specific needs (i.e. a sporting club) or a group with similar goals or maybe you are a small group of friends that just wish to train together then our Lonedog Group Training could be for you.
This gives you are chance to work on your objectives more exclusively with your trainer.
*Sporting Clubs or Larger Group Sessions can enquire for POA.
**Each Group must organise a set time and duration that must be prepaid before commencement of training.