Testimonials
See what our clients have to say
Get inspired by real people with real long term results!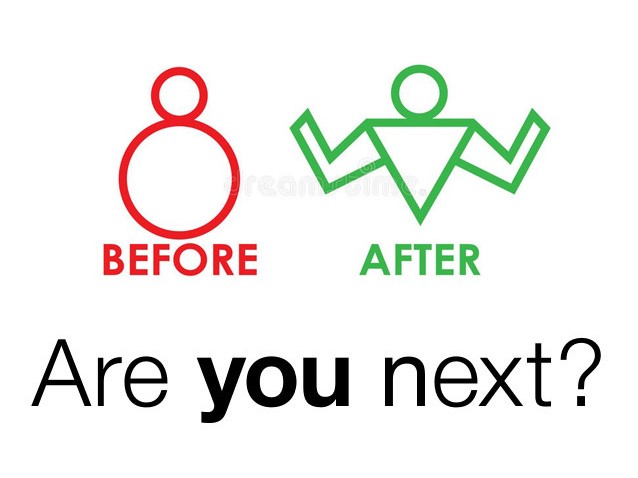 Whatever level of fitness or lack of, we have a plan for you to get better. Watch and read the amazing stories and results achieved from Lonedog clients by clicking their names.
Personal Training: Colleen Wilson-Lord- No Limits To Potential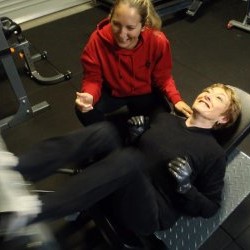 Over four years ago I joined Lonedog as my GP was concerned that, due to my age (74) and family history, I may be a Diabetes candidate, and that a more regular exercise program, including strength training, would be beneficial for me.
Although I was fully aware of the benefits of strength training, having been in the Fitness Industry for over 25 years working, I was somewhat apprehensive due to back and hip problems.
From the very beginning Shannon worked with me, (the key to success), and, although we had to overcome numerous hurdles, such as an accident that damaged my wrists and knee, torn tendons in both right arm and right hip, and other skeletal weaknesses.
Shannon has proved to be one of the most conscientious and skilful Personal Trainers that I have come across in my 25 years in the industry.
Why do I feel this way? Shannon keeps up to date with the latest research, he knows how to modify and/or change movements and equipment to suit my fitness level on the day, and he looks at my lifestyle, and my ability, and he knows just how hard to push me to get the results that we are both wanting.
When I started with Shannon I gave him my goal and this challenge – "Shannon you need to keep me strong, on my feet, and able to manage my life". His other challenges were to reduce my waist measurement down from 84cm and to increase my overall strength. To date my waist measurement is 79cm and I have gone from a size 12 to a size 8 which for my height is most acceptable.
Shannon has been able to do this by giving me some fairly challenging workouts that motivate me to want to come back twice a week and wanting to increase this to three times a week in the future.
Next to my husband and family, Shannon is the most important component in my life, as he has helped me maintain my ability to continue working and running a healthy lifestyle consultancy business.
Thanks Shannon.
Run Club: Mark Hore- From 0km to Multiple Marathon Man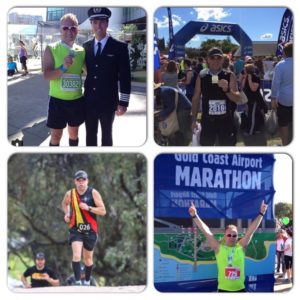 I really enjoy getting up early and heading out on my Saturday runs each week.
People often ask me, "How can you run 42k?" or they will say, "I wish I could run 5k but I am not fit enough!"
Neither was I when I signed up to do 5k with Lonedog back in April 2013.
I was 5 months post- surgery after having my Prostate Cancer removed. I was not really in a good place mentally or physically. I knew I needed to get the old Mark back and my life back on track. As a cyclist I knew how to push myself. But this is running. It was a whole new ball game.
I remember the first night when we meet. I was so excited but had no idea what we were in for and off we went.
I look at it now as "you have to crawl before you can walk." Over the weeks as we progressed to our goal of 5k, we had set tasks assigned to us. I can still remember on a Sunday morning (actually it was Mother's Day), I had to run 3k straight without stopping and Cheryl was there, right next to me, giving me the confidence to keep going. It was bloody hard work but I did it. She then peeled off and headed over to the next runner.
On the last night of the running group we had a 5k time trial. It was a Wednesday night and it had been raining, but that did not stop us. I borrowed Cheryl's running watch because I was so keen to do a good time and off we went.
We all completed our 5k. Some fast, some slow. But in the end, I now considered us all as runners.
After getting comfortable at 5kms, I signed up for the 10k running group with a goal of running 10k at the Melbourne marathon. This time I knew what to expect but to my surprise Cheryl changed my training. I was ready for the challenge and could not wait to get into training!
My grand finale, (well that's what I was thinking) was Melbourne Marathon 10km event.
My race went well and I ran a PB. But the feeling I got running into the MCG at the end of my race was amazing! Running out of the tunnel onto the field, I pumped my arms in the air then sprinted to the finish with a few tears in my eyes.
As I left the ground I was given a Finisher's Medal which I put around my neck. I was extremely proud of myself as I sat in the MCG, watching other runners finishing there races but I knew there was unfinished business.
When I got back to Albury and caught up with Cheryl.
I said "When do we start half marathon training?"
She talked to me about the goals I had in mind and the strategy to get what I wanted. I then signed up to the 21k group with the end goal of running 3 half marathons for the year.
We started training early in December. The great thing about the program was we kept changing locations.
I finished my last training run in just under 2 hours and I was ready for Canberra.
I had a great run starting in front of old Parliament House, running up, around new Parliament House and the streets of Canberra.
My next goal was Gold Coast which was a flat fast course. Cheryl had my program suited to meet my needs. I must be weird because as we discussed it this would get me excited. It was all a plan to get me strong for a flat track. It worked. I did a 6min Personal Best!
The Gold Coast Marathon was a great event.
My next goal was Melbourne Half Marathon. After a bit of a break, it was back to training.
The great thing I noticed was training was never boring. We would always do different training drills to keep the juices flowing (and my jokes always helped out.)
Next thing I know, I was back in Melbourne where I ran my first race a year before.
I think Melbourne will always be that little bit special for me. It's where I spent 3 weeks in my prostate cancer journey.
The other good thing about Melbourne is I knew the drill, where to park, where to drop of my bag and where to start. To top it off, I had another great run at Melbourne, which runs around the city and the Albert Park Formula-1 track. That was Melbourne and my goal of 3 half marathons done.
My goal this year 2015 is to run 3 Full Marathons.
2 down. 1 to go!
Mark is currently raising funds by running Marathons for Prostate Cancer.
To support this initiative click here —-> Everyday Hero
Bootcamp: Shannyn Kiley- Internal vs. External Motivation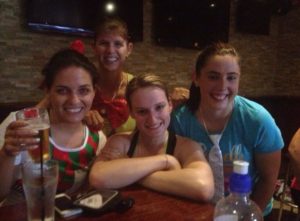 I first joined Lonedog with terrible intentions – simply to impress everyone who wasn't me.
I didn't aim to knock over goals, I simply wanted people to view me as "someone who exercised and someone who was fit."
With an exciting & motivating atmosphere, its amazing the things you accomplish with a push in the right direction.
After a couple of years with Lonedog my views of other people have changed, but more importantly the way I view myself. I am finally exercising for me, I aim to get fit and kick goals to impress no one but myself now, not so that I can tell everyone around me that I am fit.
I have now lost around 7kgs since starting with Lonedog and I have developed muscle definition I never thought I would be able to accomplish. I am constantly reaching for goals like learning to run 5km with Run Program and do 5 unassisted chin ups, I am just constantly impressing myself.
Health hiccups
Halfway through my Lonedog journey I was given some terrible news that really changed my reasoning to become fit once again.
I was diagnosed with Polycystic Ovaries Syndrome (PCOS)
This is a condition in which a woman's levels of the sex hormones estrogen and progesterone are out of balance. Which leads to the growth of ovarian cysts.
I can just remember the doctor reading out some of the symptoms and he slipped out "very low chance of fertility" and as he rattled off more symptoms, everything in the room just went in slow motion. My heart sank and I straight away went into a panic attack. I couldn't breath and I couldn't focus. In that moment all my dreams of a child and of having my own babies in the future went down the drain. I was simply crushed…..
Once my doctor finally helped get me out of a panic, he began discussing "treatment".
He then explained to me treatment for PCOS is not curative. Treatment focuses on controlling symptoms and managing the condition to prevent complications.
He explained that if I wanted to have the best odds to have children, the best option I have is to have a healthy diet and regular exercise…. From that moment my goals and motivation was purely for my unborn children.
I then joined the first nutrition program with Lonedog and the knowledge I learnt and the support I received (and am still receiving) is incredible. I finally feel as though I run my body by the choices I make and that my body does not run me, by preventing me from reaching my goals and accomplishments.
Once I had my nutrition on track and was at my ideal body weight, after losing 4kg from the nutrition program alone, I then joined "5km Lonedog run program".
I can say by far it is the best decision I have made for years. I have now ticked off the 5km, with the 10kms at arms reach for the new year. Every time I'm running I run through my head all the reasons I am doing it for and the list is endless.
I would say my last couple of years with Lonedog have been the best years of my life. In fact, I would say that it has opened doors to what feels like the beginning of a new life full of unlimited opportunities and support.
Thanks Shannon, Cheryl and all the team players @ Lonedog!
Obstacle Racing: Marnie Lowry – How Running Was Made Easy
Lonedog Spartan Training: Chris Forrest – Prepaing for the 42km Spartan UltraBeast
Personal Training: Matt Amato - Fat Loss Transformation
My weight-loss campaign started in early January 2011 (after the cliché new year's resolution of getting fit), where I was at the point in my life where I could finally acknowledge that I was at an unhealthy size and my current lifestyle was not helping things, in fact making things progressively worse. I weighed 102kgs, looked terrible, felt terrible, had no self-confidence in my image and my best mates would often pay me out to the point it secretly upset me…I thought I was happy, but I knew I really wasn't. Something that played a big part in telling me I needed to lose weight, though it may sound shallow or the wrong reason, was that girls were not interested in me…and being single, it was killing me.
I started by going to the gym around 3 times a week, while maintaining the same unsatisfactory diet I had previously lived by. I knew it wasn't enough and I wasn't fully committed to it, so I decided to see a personal trainer once a week and maintain a minimum of 3 gym visits a week. Straight away, Shannon put me onto a combined weights/cardio program and a diet that I had to commit to. Indirectly, I became accountable to him, which I later found to be the most powerful tool in staying focused towards achieving my goals.
I never had a weight or size I was trying to achieve. The idea of losing 10kg in 12 weeks interested me, but ideally I was just busting my butt to get the biggest and best results possible. In only 12 weeks I lost 10.6kg's and a total of 36.4cm's (Body fat percentage from 30.9% to 23.4%), improved my fitness, health and wellbeing and overall I look 110% better than I used to, which is a massive confidence booster!
Overall a massive win!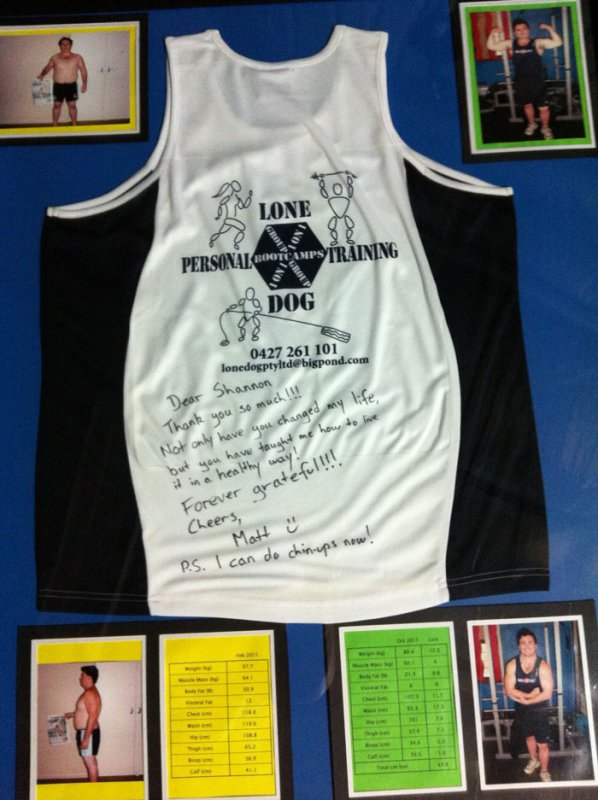 Pre & Post Pregnancy: Shannon Ritchie - "If I can do it, anyone can!
Shannon Ritchie PART 1
My aim was to get fit, and lose weight, and that is what I have achieved with Lonedog Bootcamp.
I joined in winter 2009 and I have been attending ever since. It was the best thing that I ever did. When I first started with Lone Dog I could hardly run around the block and I wasn't very fit or strong. I have in the last 2 and a half years lost 13 kgs, and I have lots a ridiculous amount of centimetres off my whole body. I have toned up, enhanced my strength, and gained the confidence to do anything.
I attend boot camp 3 nights a week and have now started one night a week on my own confidently running 8 kms and I am aiming for 10km by June (2011- SUCCESS!), and with the help of Cheryl and Shannon I will get there, they have motivated and inspired me to do more than just boot camps. Cheryl and Shannon have given me the confidence and belief in myself that I can do this and that I can work hard, and get the results that I want.
I don't believe I would be where I am now if it wasn't for Cheryl, Shannon and 'Bootcamp'. I have made some new friends that I believe will be friends for life. I love my nights at Bootcamp, and I feel that if I can do it, anyone can.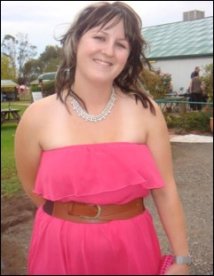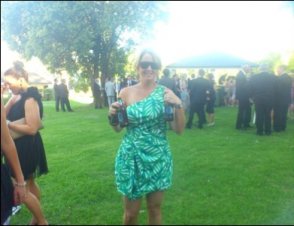 Shannon Ritchie PART 2
I believe I was at my fittest I've been in years when I fell pregnant.
Shan and Cheryl embraced that they had a pregnant client and kept this confidential and began modifying my program to suit my needs. They undertook some courses to refresh their knowledge on training pregnant clients.
 Bootcamp became a little different for me. Shan and Cheryl modified each session to suit my ever changing body, carefully monitoring me each session.  They allowed me to continue as long as a I felt comfortable and continued by pregnant Bootcamp journey until I was 36 weeks.
Each session and each Bootcamp I slowed down as my body didn't allow for me to continue at my prior performance level. Bootcamp was still challenging me and I believe by training this far along allowed me to keep some of my fitness and get back into shape easier.
 I returned to Bootcamp 4 1/2 months after having my first daughter Scarlett.
This was a shock to my system as I hadn't done much exercise between finishing up and getting back into it. Shan and Cheryl allowed me to ease back into it still modifying the program to suit me allowing me to be still pushed and challenged but only to the point that I could handle.
As each week progressed I pushed myself harder, they continued to modify as my body was still getting back to normal after having a baby.
 After 6 months or so I felt that I was getting back to normal and was able to participate fully without modification.
 At the beginning of this year I found out I was pregnant with my second child.  Again they continued to keep this confidential and began modifying sessions accordingly as my body started to change again.
My body was coping with the workload, but this time I had a busy toddler I finished up at 30 weeks. Choosing to spend the last few months with my daughter and husband before arrival of our second daughter.
I felt supported all through my pregnancy journey, not just from Shan and Cheryl, but all my fellow boot campers, the love and support for each other in any class you attend is amazing.  Encouraging each other to their full potential and in my case I felt that support too.
I believe that if you feel well enough through pregnancy that you can still continue to exercise.  Doctors recommend that exercise is great to continue to keep fit and not gain too much weight during pregnancy.
My daughter Shelbie is now 8 weeks old and I will begin my journey again with Lonedog, this time we are venturing into a mum and bubs session which I am really looking forward to. I will eventually get back into Bootcamp next year, but I look forward to easing back into it though this session with like minded mums.
Thanks Shan and Cheryl.

Lonedog & Run Club: Ange Dunstone - A Journey in Progress
My Lonedog Journey
I started at Lonedog in October 2012.
My weight loss journey started with a weight of 112kg. I struggled to do a squat or run 50 meters without stopping. My weight made me embarrassed, upset and ashamed. I knew my journey would not be easy as I had never been very good at exercise. I had been to a few gyms here and there but never stuck to anything.
How things have changed since then – . I have been involved in Run Club, Nutrition Program and I am currently attending Bootcamp 2-4 times a week. (I have been attending Bootcamp since I started.)
Run Club is coached by Cheryl who is an amazing runner and a fantastic coach. She was able to teach me to run not just 50 meters without stopping but also to complete the Nail Can Hill Run. I then went on to complete the Melbourne Half Marathon in October 2014. Cheryl has taught me to love running which I never thought was possible. I now continue to run on a regular basis and look forward to where this can take me.
Nutrition Club was something that I had felt had become important to me. I had started to get the exercise all sorted but needed some more assistance in Nutrition. This was a 15 week program which included weigh ins, measurements, photos and skin folds. Every week as a group we discussed different topics and handed in compliance forms – some weeks were definitely better than others. This definitely has changed how I look at food and what my body needs.
Bootcamp – This is the main section of Lonedog and what an amazing experience it is. I can not speak highly enough of all the different movements and exercises that we complete. I have been able to see improvement in myself every session and love doing the fitness test at the beginning and end of each 8 week camp. From the beginning I struggled doing a single squat and now through proper coaching and on going training have been able to do a 100 kg squat.
Shannon and Cheryl are the back bone of Lonedog and the passion and love they have for exercise and overall health is amazing. Without their constant support and encouragement, I would not be where I am today. Every session they encourage you to do your best. They will always teach proper form and help with injury prevention. I definitely know they care about every single person that walks in the door. If your willing to put in the effort you will get the reward.
The friends I have made along the way and overall my health improvement. I can not recommend Lonedog enough they have definitely changed my life and those around me.
You always read these testimonials and people say "If i can do it so can you," but let me tell you, If anyone can do it, you can do it with the help and support from Shannon and Cheryl.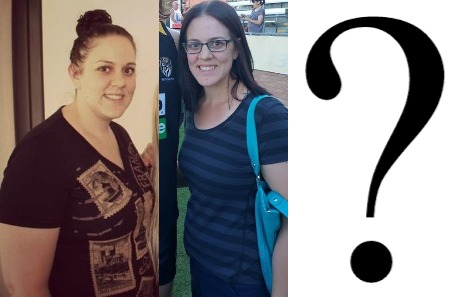 Bootcamp To Abroad: Sharon Campbell - How starting small can take you big places
In December 2013 my daughter Jess said, "Mum let's do Bootcamp."
I thought why not. I had been going to a gym for a few years although I had not been for about 7months. I walked regularly. I had started running 4months ago and could run 5kms and was pretty impressed with myself. My only stipulation with Bootcamp was that it had to be indoors. I wasn't exercising outside in the middle of winter! So we signed up for Lonedog Bootcamp.
Everyone was very welcoming at the start of our first session – the fitness test! What had I signed up for?? I survived and at the end of the first 7 weeks I had improved in all aspects of the fitness test, and I have continued to improve in all levels of fitness since then. Shannon and Cheryl have been very supportive and encouraging and I can do things now I never dreamt of doing when I first signed up.
In May that year Jess said, Mum let's do the run camp. I thought why not. Jess was doing the 5km, I would do that with her (would I ever learn??). Jess let it slip to Cheryl that I could already run 5kms. Cheryl suggested I do 10kms. Really??? I was the person who only ever ran if I was being chased! I was impressed that I could run 5kms, never dreaming I could run more. With Cheryl's support and encouragement, I completed the 10km run.
Later that same year Jess and I went to Bali for the Fitness Retreat. What an experience! Great food, exercise, company, activities and seminars. I came away with lots of new ideas and realising that exercise was only a small part of an overall healthy lifestyle which was my goal. It was at the run club that I met Mark Hore and heard his story. He was running 3 half marathons that year and I was very impressed. I then discovered that he was only 12months older than me and 12months ahead of me in his running training. Maybe, just maybe I could do a half marathon too. I approached Cheryl about training and she agreed to train me to complete my half marathon. With Cheryl's great support and encouragement I have completed 2 half marathons this year and have one more to complete meet my goal of 3 half marathons in 2015! I am blown away by how far my fitness has come in 18mths. Not only with running but also with my strength and abilities at Bootcamp.
Jess and I also went to Hawaii for another brilliant Fitness Retreat. I have just completed the Nutrition Program. I have always eaten fairly healthily but I felt there was information missing and the nutrition program was the last piece in the puzzle of my fitness journey. The nutrition program has provided me with all the information that I need to eat well for my future and I recommend it to everyone. My goal in Bootcamp, running and life is to be able remain healthy and fit as I grow older so I can continue to do what I want as I get older. I have seen many people grow old before their time due to unhealthy lifestyle habits and I am determined that that won't happen to me.
I am a very different person now compared to the person who started Bootcamp nearly 2 years ago. Lonedog Bootcamp is very supportive of everyone and Shannon and Cheryl tailor a program that suits everyone, regardless of age, ability, injury. With the support of Shannon and Cheryl and Lonedog Bootcamp, my future is much healthier and brighter. I would recommend Bootcamp to everyone. Don't wait until you lose that few extra kgs or get a bit fitter, that's what happens once you start Bootcamp. Another important part of Bootcamp is that the other participants are incredibly supportive of everyone. Shannon and Cheryl promote a culture of acceptance and encouragement. What about the future??  2 Bays Run next year – 28kms, Kokoda Trek and Mont Blanc Trek in Europe to start. I have also heard that there is a Great Wall of China Half Marathon………. Back to training.
*****(Editor's note: Sharon completed the Sydney Half Marathon in Sept/15 thus conquering her 3 in 2015!!!!!)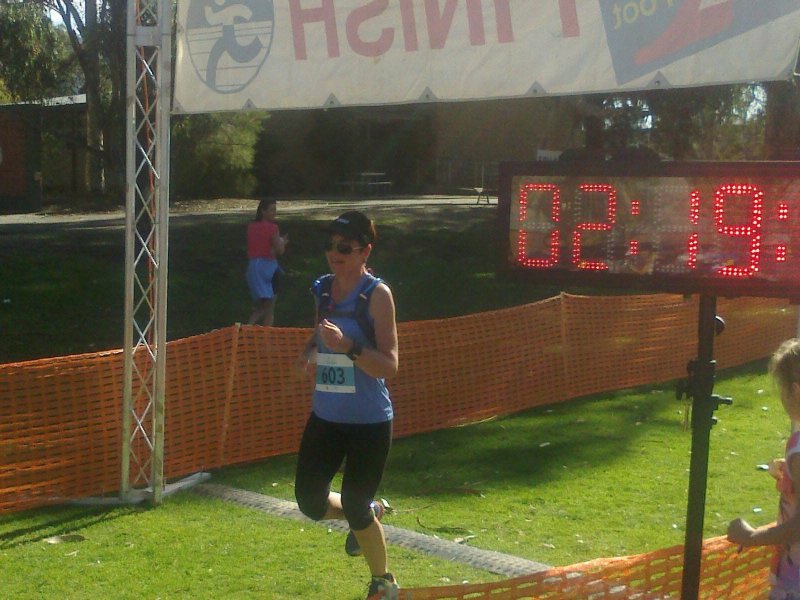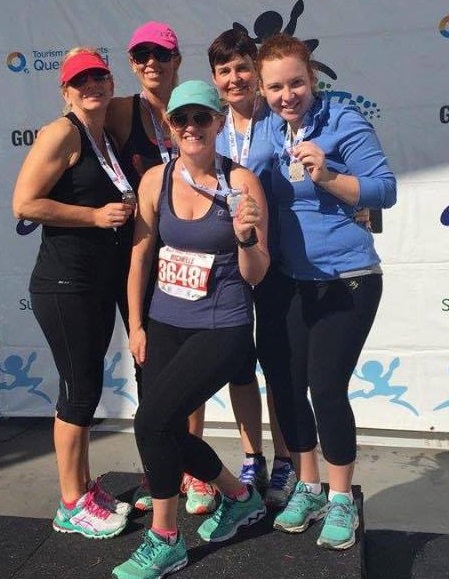 Left to Right: Mount Beauty half marathon (Top), Gold Coast Half Marathon (Middle) & Sydney Half Marathon (Below).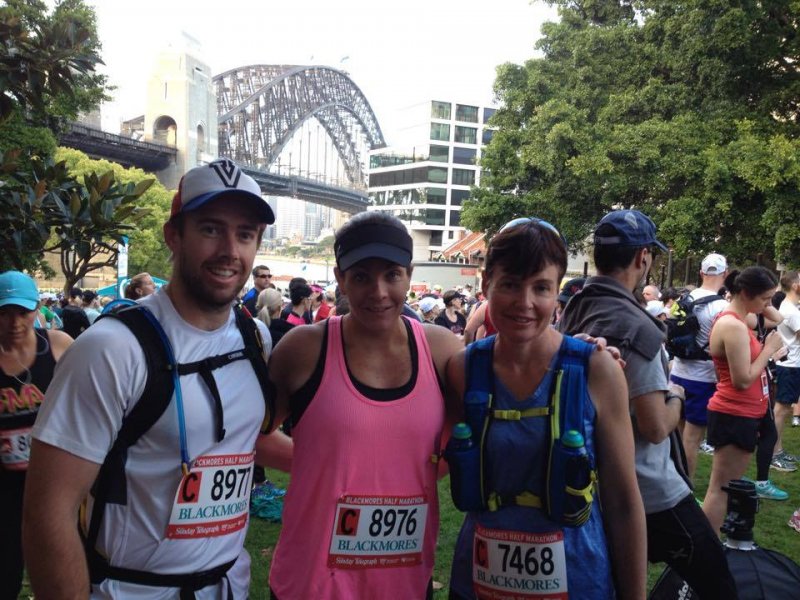 Bootcamp: Jade Duncan - Why I keep coming back for more!
My Journey began approx. four years ago. It had been five years since I last participated in any meaningful exercise.
The lure of a local boot camp style program prompted me to organise my life and some of my friends to attend Lonedog.
The goals I set myself were to shed some weight, build some muscles and get a regular dose of endorphins!
Right from the very beginning Shannon and Cheryl kept me motivated to push myself to be the best version of me; whether that be fitness, or nutrition, because let's face it the first few weeks are the hardest to stay motivated especially with sore muscles.
Boot camp with Lonedog is never a dull moment! Each session is different and only made better by the friends I have made over the years.
Lonedog isn't just boot camps, it's a family, a philosophy and I would recommend anyone to join the movement!

Bootcamp & Nutrition: Sammy Mac- Apprehension to Ascension
My journey at Lonedog began when I lost a bet to a very good friend of mine who was doing some personal rehabilitation training with Shannon, back in 2013. I had gone off the rails a bit after a long cricket season that had taken its toll on my body. So after losing a game of HORSE, I had to attend a Saturday morning 'Sweatfest' at the shed.
I had always been apprehensive of the bootcamp style of training because I had heard horror stories of uncompromising trainers who expected you to be as fit as Rich Froning and not showing any concern for person's physical compilation.
This idea was blown out of the water at that first 'Sweatfest'. As soon as I rocked up and met Shannon and Cheryl, they began to ask questions and get an understanding of me as a person. They allowed me to settle into physical activity after a reasonable lay off, while still allowing me to get the best out of myself. Suffice to say, I went a little too hard early on and spent the next week walking around like a T-Rex thanks to a set of 'sevens' on the TRX straps.
However, this ignited a fire in the belly and I signed up after the next sweatfest to do a two day a week bootcamp. This was perfect for me to settle in to a proper routine of fitness, while having a good old fashioned laugh with a great bunch of ladies (yep, I was the only bloke in the group).
After seeing a huge improvement from the first fitness test to the last of that camp I decided to take on the three day a week bootcamp and have been doing that ever since. Doing the three day a week was perfect for me as I began to make a comeback to competitive basketball, and whilst had learnt a lot about movement and injury prevention, I found that for all the work I was putting in, I wasn't getting the desired results.
This prompted me to start one on one sessions with Shannon, where we picked apart my diet and eating habits and I learnt a whole new way of life. At the beginning of 2014 I weighed in at an unhealthy 108kg. I thought I was active enough to get away with a horrible diet, but through learning about proper nutrition, adding in some running with Cheryl and the #runlikearabbit run club, I was able to round out the year at a stable 91kg and have since been able to hover between 91kg and 94kgs while getting strong each camp.
Thanks to Shannon, Cheryl and all my fellow fun loving, hard working and I would say just a crazy Lonedoggers I have made some great friends and never had a day where I haven't wanted to turn up, even to some 6am sessions! Also, thanks to everyone for putting up with my hyperactivity and the constant dribble I talk…See you all at the Shed!!!
Sammy Mac aka The King!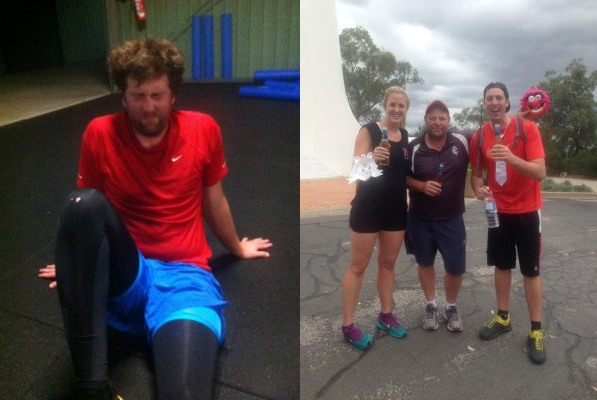 Nutrition: Nathan Howell- Changing my Lifestyle changed my life
I had been a gym junkie before. Lifting weights and protien shakes with all the additives but didn't understand why or what I was taking them for.
People raved about the great results but my efforts seemed to dwindle and fade out.
One day I was not feeling well and went to my G.P. That's when stuff got real.
I had a cold but felt good otherwise.
Blood pressure was checked and was high 145/90. (I want 120/80)
Blood tests were done, results came back with some high results (ast 276, alt 217).
This was a bit unsettling as my doctor said I needed to get my blood test redone in 6 months time to check the levels.
In the meantime, while attending bootcamp I was checking and keeping an eye on my blood pressure.
Now, I was unaware it was too high but I remember one day at bootcamp Shannon actually tested the machine on himself to make sure it wasn't faulty. This was when it hit home, my results were 176/96.
It was around this time that the Lonedog Nutrition Group was about to start I turned to my wife and family to help do something about this.
The main thing that stuck in my head was the doctor suggesting my health leading to other problems (diabetes, cancer, etc.)
As the first weeks of the Nutrition Group went on, my ways of thinking about my lifestyle were changing for the good.
My weight was dropping.
My blood pressure was dropping.
My measurements were declining.
My goal was getting closer.
Life was looking up.
6 months passed and it was time to recheck the blood tests.
I was hoping for the best.
My body was feeling fantastic.
This lifestyle change could be the key.
I was nervous as hell making the phone call to find out my results. All was better than expected. My ast and alt were around the 20 mark which was normal and hearing the words "no furthur action required" made my day and all the hard work worth it.
So much has changed with my lifestyle now it is not funny, I actually thought that it wasn't that bad.
I have not quite hit my long term goal just yet but have had a very good outcome from this new lifestyle.
My initial changes were very small on the outside but the inside was amazing.
Words cannot describe how much i would like to thank Shannon and Cheryl. They gave me my life back.
Thank You.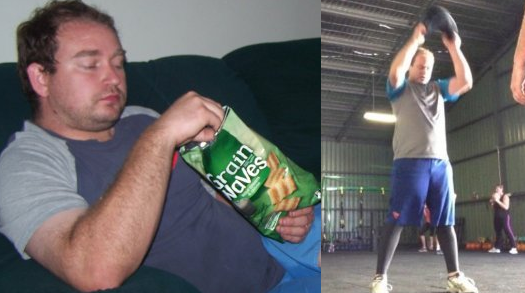 Bootcamp: Janelle Pigdon- From Running around the block to the Marathon in Athens
A fun run!
That's where it all began for me.
I started Lonedog bootcamp on their very first day, with a goal in mind of completing the Nail Can Hill Fun Run that year. I've always enjoyed playing sport but never attempted to run. My first so-called run ended after a block and I needed a bottle of water desperately. Wasn't I in for a treat! After some guidance from Shannon and Cheryl I began to gain strength, I increased my cardio and lost that annoying voice inside my head that constantly drove me to quit. I learnt how to maximise results through strengthening my body and mind with movements and activities I didn't know existed.
Over time I've lost a little from booty, toned my arms, became more confident and I've gone from the pink kettle bell (8kg) to the blue (20kg) for some sessions and have enjoyed lots of fun with so many people!
I completed the Nail Can Hill Fun Run with Cheryl that year and just kept on running. I continued to complete a 15km run in Melbourne a few months later. Then came numerous 10km "fun runs" before I gained the confidence to move the goal posts and push myself to complete half marathons and in 2013 I completed three full marathons in some amazing and beautiful places including Canberra, Gold Coast and finally Athens in Greece…… The home of the marathon.
During my time at Lonedog, not only have I increased my fitness, but I have gained knowledge about the importance of nutrition, sleep patterns and my ability to set goals, commit and dedicate myself to achieving them.
Shannon and Cheryl create a great atmosphere to develop at your own pace. We (at bootcamp) are continuously seeing new equipment creep into the shed, hear updates on the ever changing health industry and better yet, get to follow them on their personal goal as these guys lead by example.
If you are looking for a supportive, dedicated and encouraging experience, I suggest you join the team and become a Lonedogger!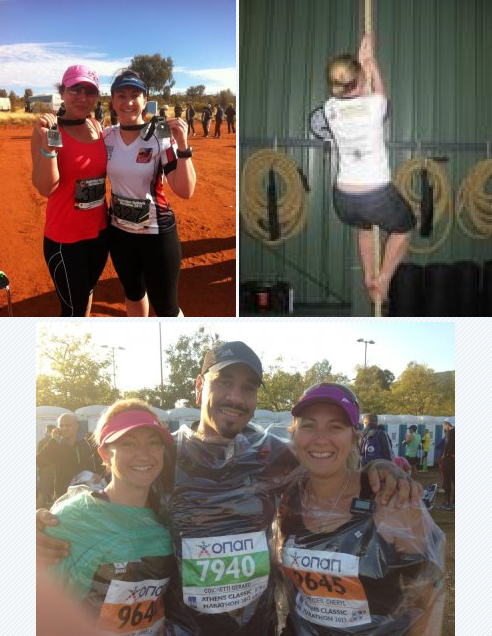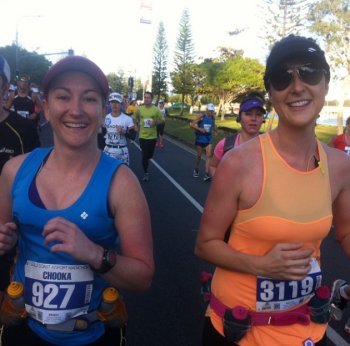 Bootcamp & Nutrition: Olivia Aughton- A Coach's/Athlete's Perspective
I was first introduced to Lonedog Boot-camps after moving to Albury from Melbourne, in 2014 by my friend Karlen, who had been training with Cheryl and Shannon for over two years…  And boy! Am I happy she did!
Exercise has always been an integrated part of my life and after some successful years competing in Athletics and Netball in Melbourne, I was keen to keep my health and fitness in tact here in Albury.
Lonedog Bootcamps offer a huge variety of training programs, which keeps me both physically and mentally motivated. Whether you're looking for weight loss, building muscle, achieving fitness goals or just keen to burn some extra energy, Lonedog cater for all! Its tough, its achievable and most importantly, its FUN!
Recently I joined the Nutrition Program Lonedog have on offer and to be honest, I couldn't be happier! My knowledge of nutrition and how it impacts my life is increasing week by week and I am seeing some very positive results, not only in the way I look and feel but also in athletic performance. The Nutrition program helps me make the best choices possible when fuelling my body for competition or achieving weight loss goals. I highly recommend it if you feel you need that extra push to shed those stubborn Kg's! Or are just looking to live a happier, healthier, longer life!
Regardless of if you are a novice or an elite athlete, I guarantee you won't be disappointed with the dedication and enthusiasm Shannon and Cheryl put into every training session. They will endeavour to keep you motivated and most importantly support you in achieving your health and fitness goals!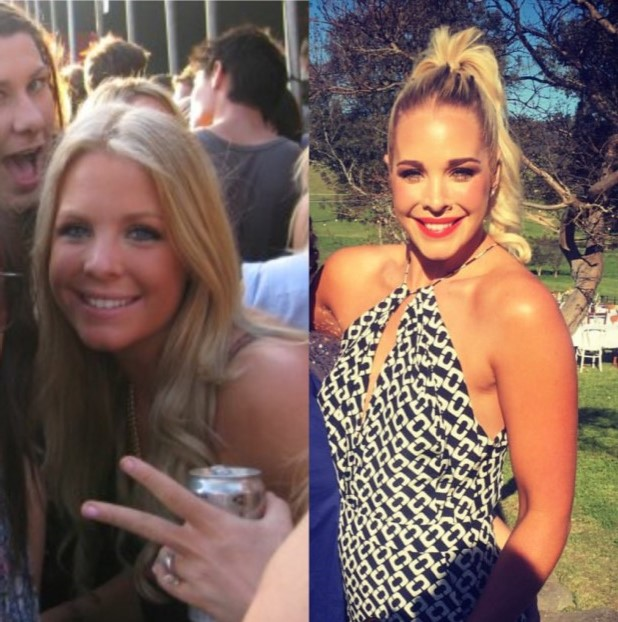 Bootcamp: Karlen Holloway- The likes and LOVES of Bootcamp
I feel like I haven't got much of a story compared to other Lonedoggers who have achieved amazing things. I haven't run a marathon, I haven't lost huge amounts of weight but I am extremely proud that I have improved my health. Being apart of Lonedog for me is a never ending journey that I am totally addicted to!
I started Boot Camp 4 years ago after moving to Albury from a very small rural town called Quirindi. Before moving to Albury I lived in Sydney and was heavily involved in Surf Lifesaving. Moving away from the beach was costly to my body I significantly reduced my physical activity levels and I was the heaviest I had been EVER!!
I wanted to get fitter but I was nervous because I was new to town and I had only ever done training with team mates and never with strangers. I joined with a friend which has kept me motivated. I still remember my first fitness test. 100 star jumps, 90 squats, 80 mountain climbers….. It hurt, I was sore, but I survived. Toward the end of the camp I remember doing a running session next to Shannon at South Albury and I was like "I really like this I want to keep going!". And so I did. I am totally addicted. I love having a week off at the end of a camp but at the same time I hate it! Boot Camp is apart of my routine, it is a habit! I remember I missed a camp over a Christmas period and I think I text Shannon and Cheryl every few days asking them how long until I can join the next camp.
Its not just the training that I love, I also love how much I learn from doing boot camp. I am a PE teacher but I think I have almost learnt more from Shannon and Cheryl than I have in my whole Uni degree. I love learning about foam rolling, heart rate training, kettle bells, running technique, sleep etc etc and how it can improve me. I am also currently in the Nutrition Group which I also love. I have learnt so much about my habits and the way the body uses food. After completing this program and combining with Boot Camp I feel like I'll be the fittest and healthiest I have ever been. I am making progress towards my goal and looking forward to getting the bikini body out for Christmas holidays!
Since joining Boot Camp I have significantly improved as a Netballer. It has been obvious to myself and my coaches that my strength, agility, speed, reaction time and fitness have significantly improved all because of doing 3 well structured sessions per week. My students have also benefited from my newly acquired wealth of knowledge.
Lastly the people at Boot Camp are another reason why I have come back time and time again. They are friendly, supportive, helpful, funny and give great high fives! There is also that rascal that calls himself the King of Boot Camp, well isn't he lucky that I came along!
I have been sitting in a  bath of Epsom salts writing this. My legs have been sore from a session that I did 48hrs ago but it is a feeling that I have become addicted to. I am extremely grateful that Shannon and Cheryl are so passionate about improving each individual at Lonedog. You will succeed, you will love it and trust me you will become addicted!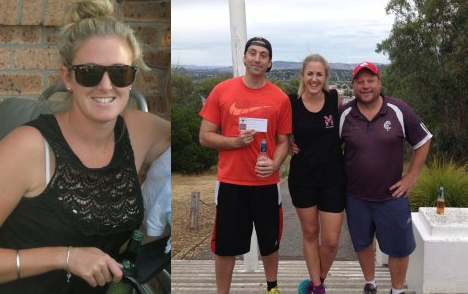 Nutrition: Kathy Millynn- Bootcamp Addict
I worked with Cheryl between 2007-2014 in an office environment (until she moved on to bigger and better things). It was during this period that the PT and Bootcamps started happening.
I started doing sessions at Cheryl's house in their backyard shed. As their clientele grew, so did the sessions. Majority of it being outdoors (Alexandra Park, Dean St Bridge, Monument Hill (don't miss that one) and the occasional indoor session at the shed we currently use.
With the correct training and support from Cheryl and Shannon I completed my first (and only) half marathon in Canberra in 2013 (2hrs 5min).
I found I've become a little bit addicted to BC and rock up 5 mornings a week now.
I would have to say the best thing by far to date has been taking part in the current nutrition program which I highly recommend to everyone. I have been able to drop 10kgs (through no calorie counting or weighing food) but by taking in the expert knowledge Shannon has shared with us bit by bit, week by week. I wish I could take back every dollar I've wasted on diets and shakes and frozen meals.
At the end of the day, the ball is still in your court.  Only you can be accountable for the choices you make. I choose health and fitness for life (with the occasional chocolate and alcoholic beverage )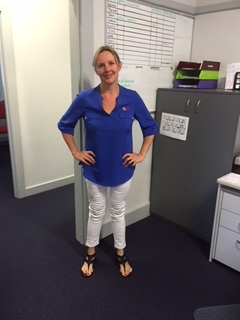 Bootcamp: Anthea Pickett- The Impact of Group Training
My Lonedog adventures started 4 years ago, when a couple of friends and I decided our fitness regimes needed a change.  I was a little hesitant at first as I had never been one for group fitness classes, I much preferred to go to the gym and do my own thing. However, we had seen the Lonedog camps in action and liked the sound of them, so we all signed up.  We actually spent that first camp counting down the sessions until it was finished.  Never did I think I would still be attending bootcamp three times a week, 4 years later and participated in some of the things that I have.
Over the 1st few camps I lost weight.  My overall fitness improved and I started to really enjoy the sessions.  I even had stopped counting down how many sessions until I had a week off!!
From the fitness I gained through attending bootcamp, and with encouragement from Cheryl and Shannon, I signed up for Tough Mudder in 2012.  From this I got a taste for running and since have participated in half marathons, full marathons and ultras. Definitely the pinnacle was completing the Marathon Des Sables this year, a 250km self sufficient ultra marathon across the Sahara desert.
I have never felt stagnant in the progress I have been making.  Cheryl and Shannon have continued to change the sessions, encouraged me to increase weights when appropriate and the latest change in training style to be based on heart rate.
Due to Cheryl and Shannon, bootcamp and running has become part of my everyday life that I hope I can continue for years to come!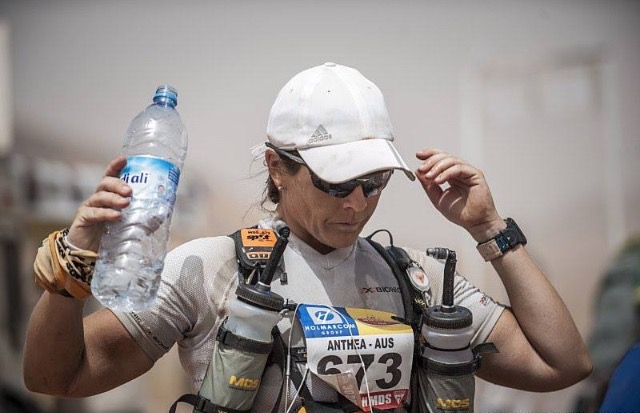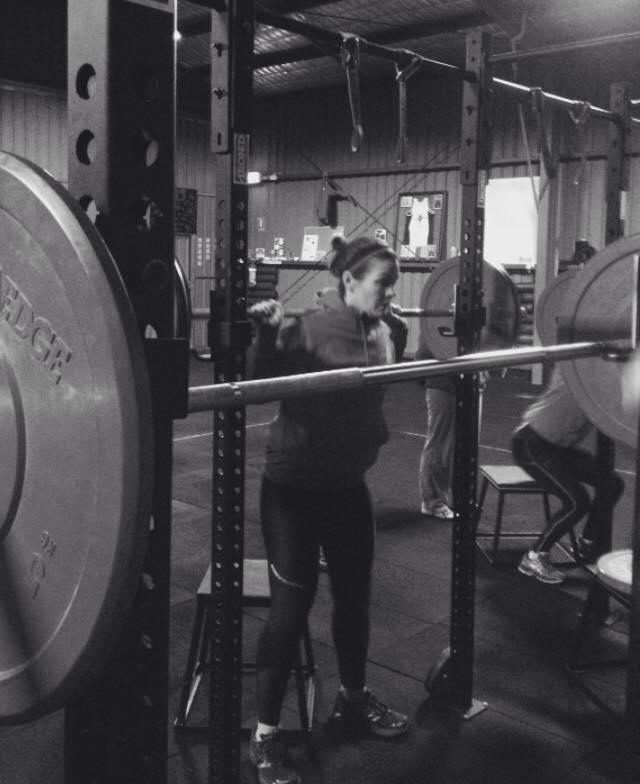 Bootcamp: Kristin Westman- Mindset & Empowerment
My first involvement with Lonedog was in the winter of 2012, back in the day when a lot of the boot camps were held outside rain, hail or shine.  Prior to boot camp my workout routine included going to the gym and taking part in PT sessions twice a week.  That routine had never involved participating in a group fitness environment before and the thought of training alongside other people was intimidating.   There was no need to have been worried.  The atmosphere that Cheryl and Shannon create immediately makes you feel comfortable.  They are sure to cater to your individual needs, alter exercises as required and push you to what you are capable of and then beyond! The group environment is also a great motivation as you are all in it together.
Needless to say my fitness and strength have undergone dramatic improvements since beginning the boot camp sessions.  Push ups are no longer a problem, can do them unassisted! Shannon and Cheryl go beyond their call of duty, even checking up on me whilst on overseas business trips to keep me on track. Because of boot camp my participation in fitness events have increased substantially: fun runs, obstacle courses, half marathon, marathons and ultras!  Previously participation in such events wouldn't have crossed the mind and undoubtedly my friends and family would have never pictured me doing them either.  Not only has the progress surprised myself but it has also motivated other friends and family members to begin their own fitness journey after seeing my achievements. Crazy!
The most noticeable transformation in the journey through boot camp is my mind set. There is now present a strong sense of self belief in that anything can be achieved.  It has had such a positive influence on my life – fitness related and non-fitness related. You realise you have choices that affect your everyday routine. This realisation has been the empowerment that has allowed the formation of a lifestyle based on what is best for me. All this has come about through the helpful guidance of Cheryl and Shannon.
It's been amazing to watch and more importantly share the experience of Lonedog's growth, the expansion of their brand, team, goals and achievements. Really can't wait for what Lonedog has in store for me next! #winning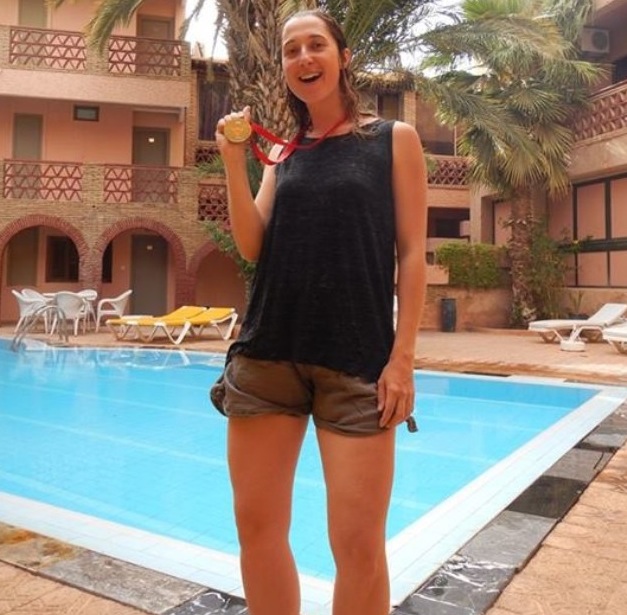 Lonedog: Robyn Sanderson- My Lonedog Story
The Christmas break from work and who would have thought that I would be following my running plan, exercising and keeping a good eye on my nutrition and hydration!
That's the change in me with the fantastic influence and support I continue to receive from Cheryl and Shannon at Lonedog.
In July 2014 my friend Bec McMahon talked about her fitness experience and recommended Lonedog Bootcamp. Being very unfit, overweight and spending long hours sitting at my desk, I felt this could be for me. I met with Cheryl and Shannon to talked about joining and I signed up for my first Bootcamp starting August 2014.
Thinking back to my first Bootcamp, I recall almost every muscle in my body reacting to new movement or the lack of over many years! It was a good type of soreness, with each session I was learning more exercises and I felt my fitness and flexibility was gradually improving.
The support from fellow Bootcampers is amazing, Lonedog foster an environment where welcoming and sharing experiences creates mate-ship amongst all who attend.  This is attributed to the way Cheryl and Shannon take a genuine interest in everyone, regardless of fitness level. As a new comer at the time and being very unfit initially I was apprehensive about group training, however I immediately felt the support from the group.
Cheryl and Shannon constantly encourage and show interest in my progress as I continue with Bootcamp and more.
As my fitness increased I then talked with Cheryl about joining the Lonedog Run Club. Never before had I thought I could run 5kms. Once again with Cheryl's guidance and encouragement I joined the Run Club in May 2015 and am now running 5km's and looking to build on this.  Attending Run Club I have gradually built up my running fitness. Joining in with a group of Lonedoggers who all enjoy running, we have learnt how to improve our running skills or increase our distance. The achievements of the group are astounding – all thanks to the planning and individual attention we receive from Cheryl.
Adding to my fitness I then joined the Nutrition Program, this program is excellent.  Thinking I was reasonably good with eating healthy food, through the Nutrition Program I have learnt how to eat healthier, plan better for meals and set goals. The model of compliance and self discipline, along with weekly 'check-ins' make the program easy to follow and the results were fantastic for all in the group.  Cheryl and Shannon supported the group by teaching us to set goals that were achievable and realistic, along with the encouragement and the support to success.
Since commencing Bootcamp 16 months ago I have reduced my weight by more that 20kg (10kg alone during Nutrition Program). I can run 5km and I am looking to increase my distance, I feel great and have had to renew my wardrobe with clothes that fit!
I still have a few goals set for 2016, to lose a few more kilos, to run a further distance and to continue with the healthy and nutritional learning's that have become my daily lifestyle
Cheryl and Shannon provide endless support and guidance, without their assistance I would not be where I am today with my fitness and well being.  I highly recommend Lonedog Bootcamp to anyone regardless of fitness level or age – the results can be amazing!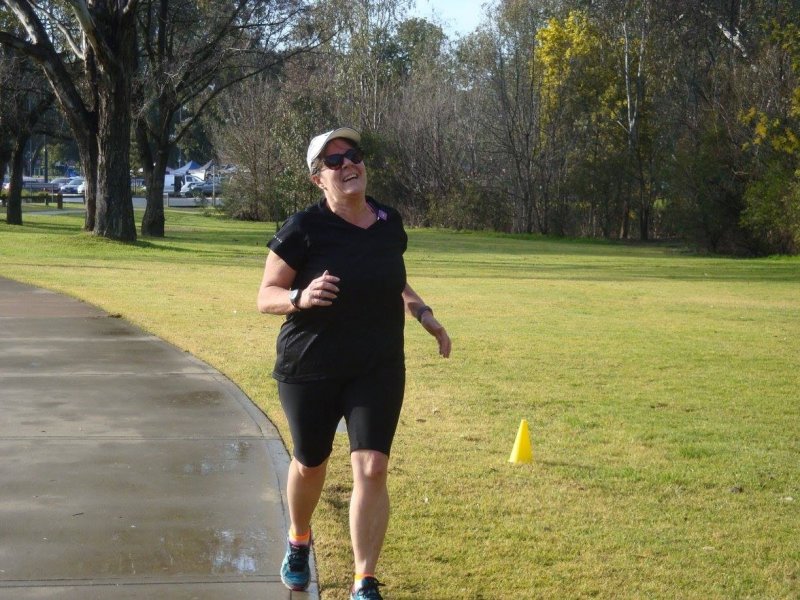 Save & Exit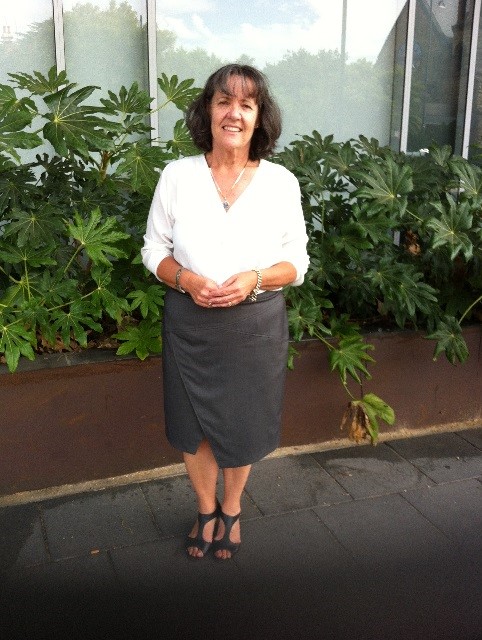 Bootcamp: Elise Alchin- Results, Energy & Wedding Goals
My journey with Lonedog started 1 year ago after moving to Albury. My sister-in-law suggested it to me as I've never been very good at sticking to a regular gym regime.
The first Bootcamp was a bit of a shock to the system. I only started with the 2 day camp, but would have to lay down for at least 1 hour to recover after each session. By the second Bootcamp I found myself feeling more energetic and could already tell how much stronger I was getting.
Lonedog has such a positive atmosphere with Shannon and Cheryl alongside your team members cheering you on to achieve your best. The ever-changing sessions with fantastic trainers has me coming back for more every time. Since bringing in heart rate monitors, I have felt even more energetic and motivated with my fitness goals.
With my wedding coming up in 6 weeks, Cheryl was kind enough to spend hours sitting down with me to help establish my goals. I have since lost 4kgs and well on my way to achieving the results I am after.
With the fantastic enthusiasm, encouragement and welcoming smiley faces of Shannon and Cheryl, joining Bootcamp has been the best lifestyle change I could have asked for. I look forward to many more years to come with this fantastic team.